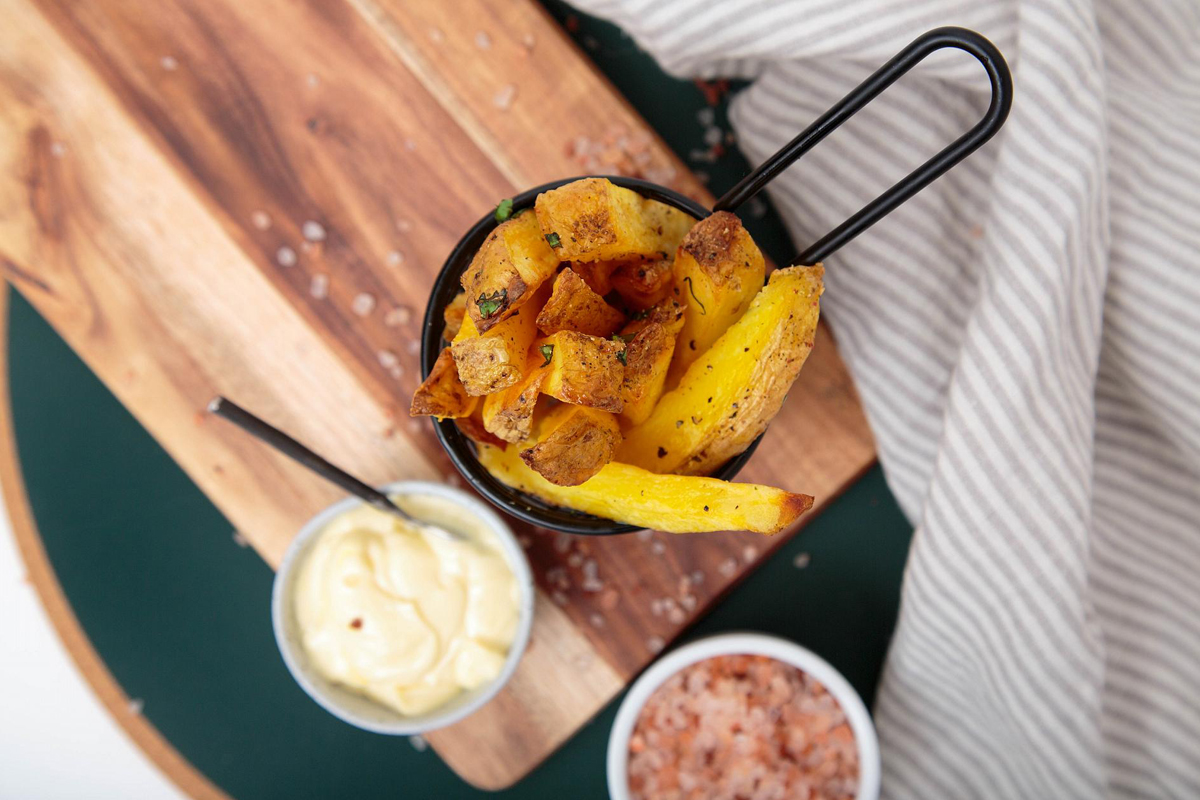 How To Make Golden Fries
Fries are a great side dish or snack, easy to prepare and delicious to eat, we know you will love them! Serve with homemade aioli for best results.
600g roasting potatoes

The Good Oil
Preheat oven to 220°C and line an oven tray with baking paper.

Cut potatoes into 1cm-thick chips.

Rinse under cold water to remove starch (which helps them become crispy). Dry well with paper towels or a clean tea towel.

Toss on prepared tray with a good drizzle of The Good Oil until well coated. Season with salt and pepper.

Bake for 35-45 minutes, or until golden and crispy. Turn once during cooking. Cook time will depend on the strength of your oven.
Serve with The Good Aioli.
Share this recipe
Subscribe To Our Newsletter
Recieve monthly updates on new recipes, promotions and prizes.
You can unsubscribe anytime.