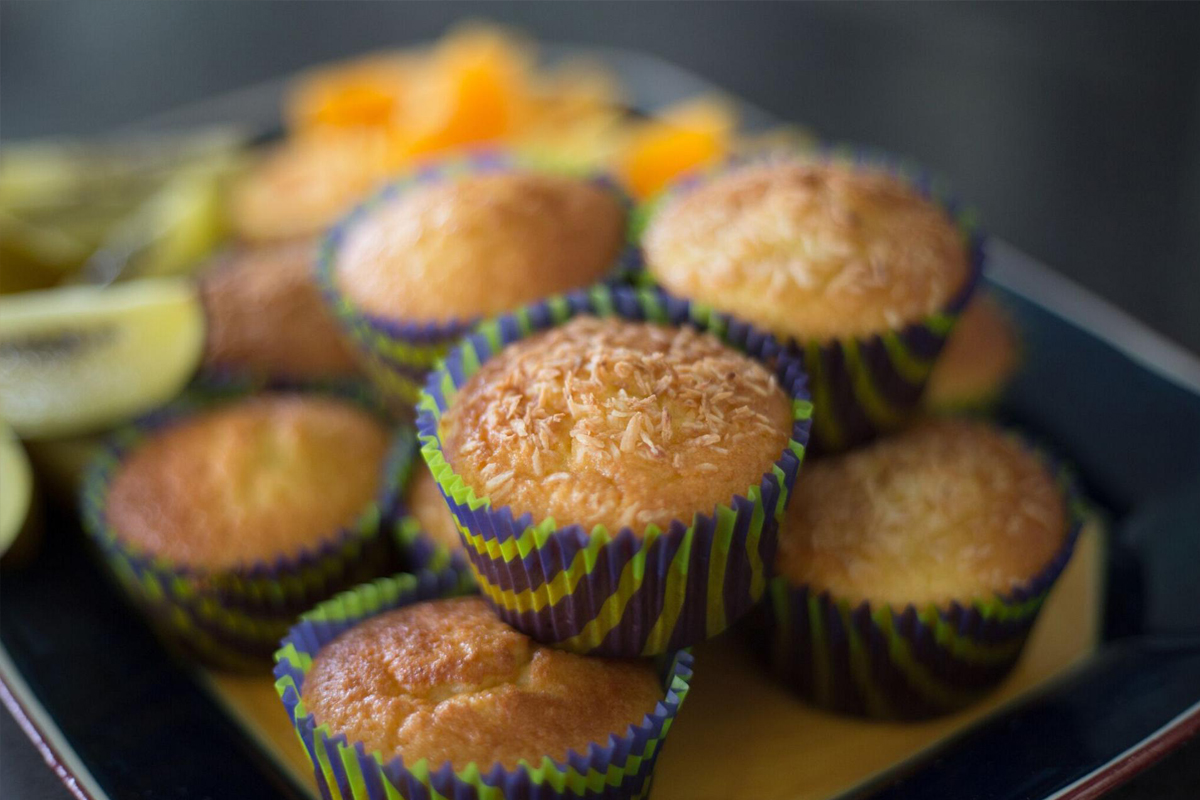 How To Make Lemon Zing Muffins
Need to bring a plate to an event? Or feel like delicous zingy treat? These muffins will do the trick, made with The Good Oil – they will be a favourite all-round!
1 ¾ cups all-purpose flour

¾ cup sugar

1 tsp baking powder

¾ tsp baking soda

¼ tsp salt

1 cup (8 ounces) lemon or vanilla yoghurt

1 egg

¼ cup of The Good Oil

1 to 2 tbsp grated lemon peel

1 tbsp lemon juice

½ cup sweetened shredded coconut
¼ cup lemon juice

3 tbsp water

¼ cup sugar

¼ cup sweetened shredded coconut, toasted
Combine dry ingredients in a large bowl.

In a small bowl beat the yoghurt and egg, then drizzle in The Good Oil in slowly as you continue beating. Add the lemon peel and juice continue beating until smooth.

Stir into dry ingredients, just until moistened. Fold in the coconut.

Fill paper-lined muffin cups to two-thirds full. Bake at 200°C for 18-20 minutes or until golden brown. Cool for 5 minutes before removing from pan to a wire rack.

In a saucepan, combine the lemon juice and sugar; cook and stir over medium heat until sugar is dissolved. Stir in coconut.

Using a toothpick, poke 6-8 holes in each muffin.

Spoon the coconut mixture over muffins.

Serve warm, enjoy.
If you would prefer less Zing in your muffins, alter the topping recipe so that it has more water than lemon juice.
Share this recipe
Subscribe To Our Newsletter
Recieve monthly updates on new recipes, promotions and prizes.
You can unsubscribe anytime.