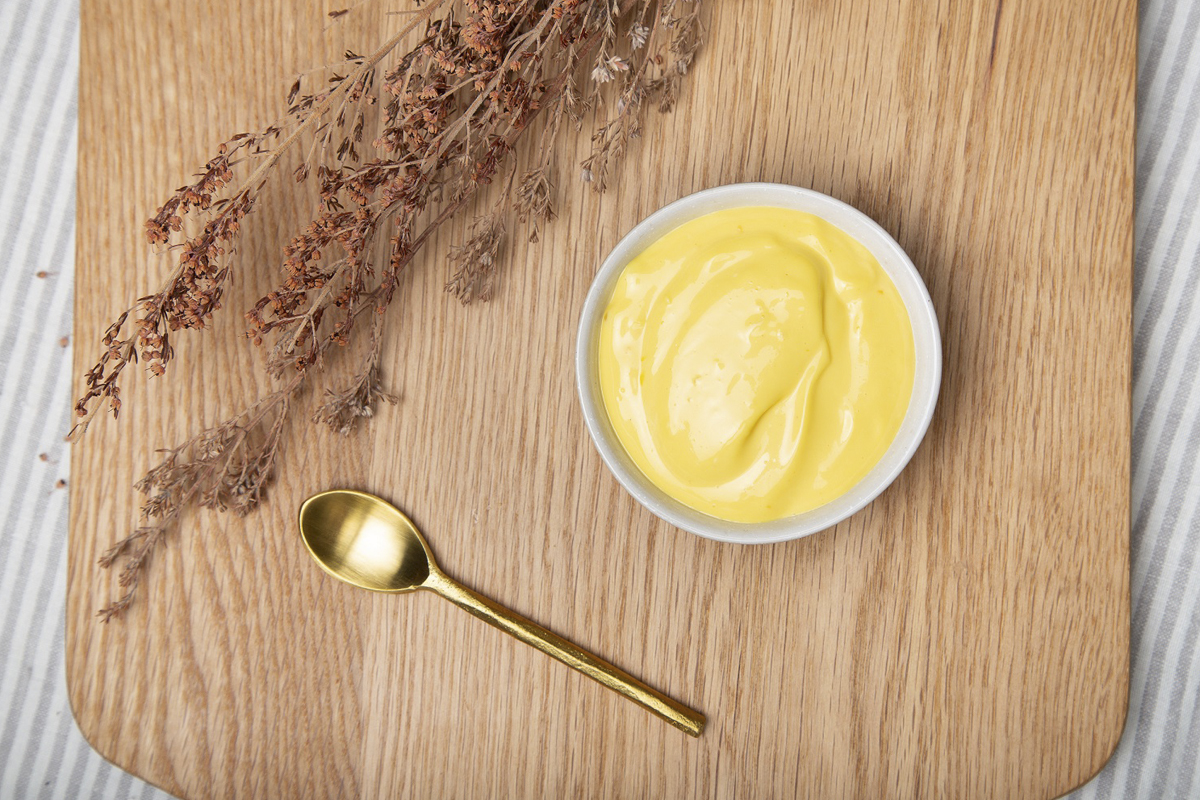 How To Make The Good Aioli
Making your own aioli at home is easy once you have the hang of it, it's a great way to enhance the flavour of your burgers, seafood, salads, chips and more! The Good Oil gives your aioli a unique taste and beautiful golden vibrance.
1 whole free range egg

1 free range egg yolk

1 garlic clove*

1 tsp red wine vinegar

1 tsp Dijon mustard

¼ tsp sea salt

¼ – ½ tsp honey

1 – 1 ¼ cups The Good Oil

3-4 tsp lemon juice to taste

Zest of lemon (optional)
Blend all ingredients, except oil and lemon juice in a food processor for about 1 minute until well combined and frothy.

Keep the blender running on a low speed then drip the oil in slowly (pouring the oil from a squeeze bottle or measuring jug is easier). Make sure you allow each addition to incorporate into the egg mixture before adding more. As more oil is incorporated you can add the oil a little more quickly, working up to a slow stream.

You will see the mixture begin to thicken. Add lemon juice and zest (if using) to taste. If the mixture becomes too thick, you can thin it down with 1-2 tbsp of water.

Season to taste with salt & pepper.
* If you don't like the taste of raw garlic, you can roast the garlic instead. Just preheat oven to 180 degrees. Lay 5-10 cloves of garlic on a lined oven tray and drizzle with The Good Oil. Roast for about 15 minutes, or until tender. When cool enough to handle, squeeze the garlic from the skins. Discard skins and add the roasted garlic to the blender with the other ingredients.
Share this recipe
Subscribe To Our Newsletter
Recieve monthly updates on new recipes, promotions and prizes.
You can unsubscribe anytime.